Transport services Taxi Service Eindhoven
Taxi Service Eindhoven offers fast, reliable and comfortable transport services. With special vehicles and multilingual drivers, we provide emergency transport and private and group transport throughout Europe. Enjoy luxury cars, safety and stress-free travel.
We understand that the rate is an important factor when choosing a suitable taxi service.
Our prices are extremely competitive and offer perfect value for money.
Booking a taxi has never been easier! With just a few clicks you can plan your ride on our user-friendly website. No hassle with calling or waiting, but book a taxi directly at the time that suits you best. Or nContact us today by phone for excellent service.


Hotel transportation



Living / working transport



Group transport


Airport transportation



School transport



Railway station transport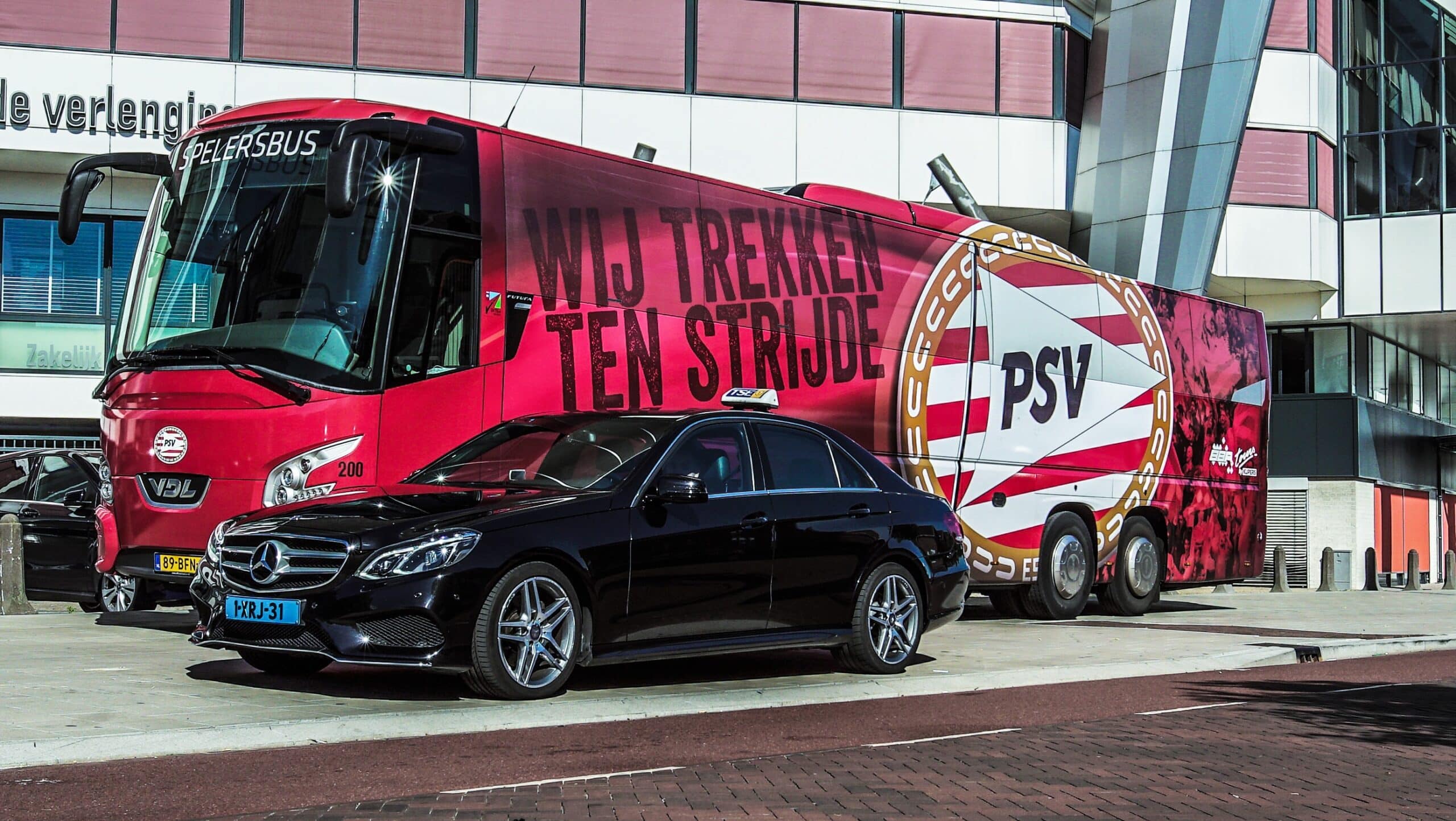 In today's economy, where speed is becoming increasingly important, certain situations require urgency. Taxi service Eindhoven can offer emergency transport like no other in such cases, you have come to the right place for both packages and the transport of people. We have special vehicles of a heavier class for this specific transport, which can therefore be very quickly at any desired location in Europe.
Emergency transport also requires high-quality drivers who, in addition to superior driving characteristics, can also make themselves understood abroad. These multilingual drivers are employed by us and they stand for perfect service.
A car with a driver at Taxiservice Eindhoven ensures unburdening, quality and safety and combines the useful with the pleasant.
We have a large number of luxury cars that are always equipped with air conditioning, extra legroom, leather upholstery and a bottle of water. This also allows you to use the time on the road usefully, while our qualified driver takes you to the desired destination.
In addition to renting a car with a driver, it is also possible to hire a reliable and discreet private driver from Taxi Service Eindhoven who will drive your own vehicle safely.
To avoid stress about arriving late and avoid traffic jams on the way, call in Taxiservice Eindhoven. We drive weekly to various airports, including Schiphol and Airport Eindhoven. This applies to both private and business transport. You have come to the right place for airport transport and pilot transport!
With us it does not happen that you cannot find your taxi at Schiphol. We use the well-known and widely used Meeting Point at Schiphol. The Meeting Point used by Taxiservice Eindhoven is a large striking block box with red and white surfaces. You can take a seat here and wait for your taxi driver. In many cases the taxi driver will arrive at the Meeting Point before you.
With us you enjoy the convenience of cheaply booking a taxi online, without compromising on quality and comfort.
On the road with family, friends or colleagues? It won't be a relaxing outing until no one has to drive or be a "Bob" on the way back. Group transport is then a solution. Taxi service Eindhoven has various taxi buses that can be used for your company outing, day out with the family or visit to an amusement park, concert or party.
Our taxi buses for group transport are provided with the national taxi quality mark, which shows that we meet all requirements regarding safety aspects, expertise and reliability. The TX quality mark is a nationally recognized quality system that stands for professional drivers and honest and comfortable taxi transport.  You can recognize the quality mark by the blue sticker on the windscreen of the taxi bus.